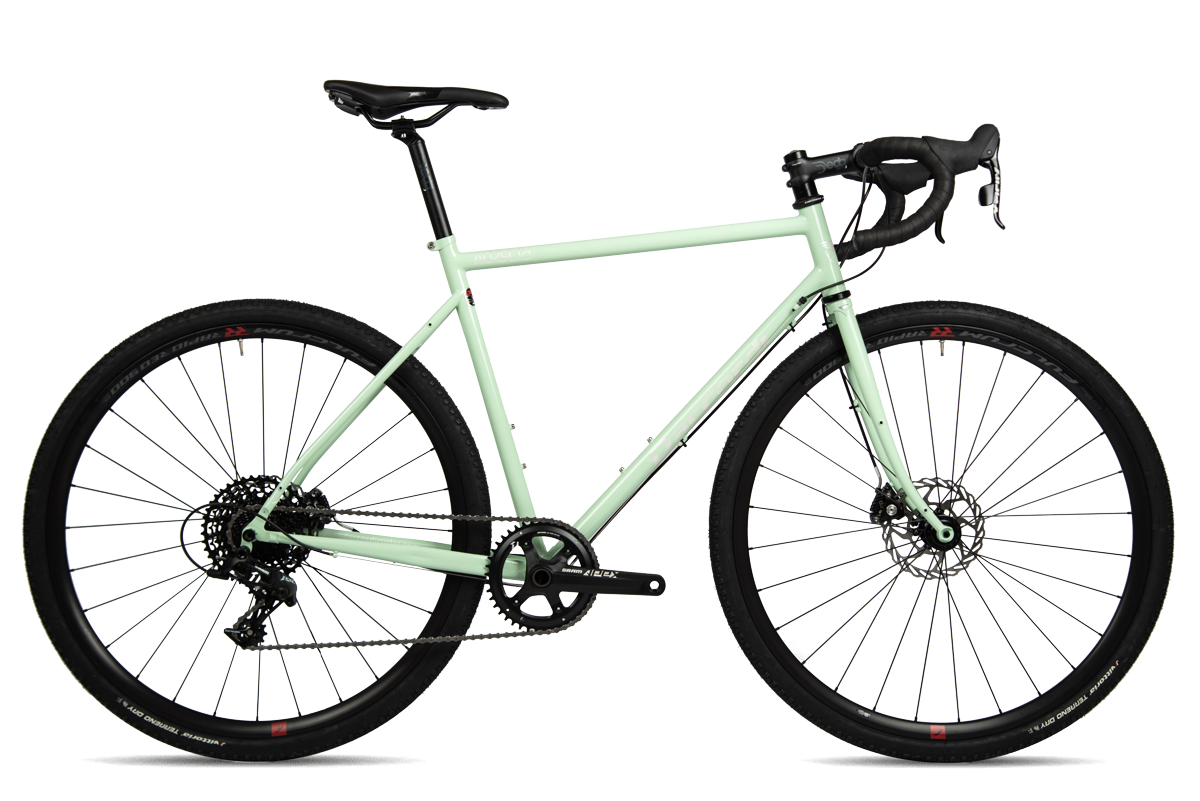 frame & fork
starting from (VAT Excl.)
—
tailor-made
price upon request
—
Steel because it is the most convenient material.
Durable, as every vintage rider knows very well. And any vintage cyclist would surely know that Daccordi steel is one of the best on the market.
Luigi Daccordi thought about this bike on road, during a ride from Cornwall to Scotland. He thought about a frame that would be able to carry luggage, a tent, ride fast when possible, not lose time uphill and face the rain. Aurelia was born in its natural environment: the journey.
Made with 4130 / 30CrMo4 cromo-molibdeno steel engineered for aeronautic purposes. Dual enforced tubing, minimum thickness 0,6 mm maximum thickness 0,9 mm.
* Geometry and sizes are subject to change.
FRAME MATERIAL
4130 / 30CrMo4 dual enforced steel
VARIOUS
Frame and fork prepared for luggage racks and mudguards
FORK
Steel threading 1" 1/8 – 680 gr.
Set up your frame and order in our e-shop:
Starting from VAT EXCLUDED
VAT EXCLUDED – Shipping NOT included
per vendite in Comunità Europeafor sales in European Union + 303,60 € (IVAVAT 22%) = 1.683,60 € IVA inclusaVAT included
Shipped with a high strength custom box
6 years of "digital assistance"
6 years warranty on the frame
3 year warranty on the fork
It can be purchased with standard sizes and geometries. It will be beautiful and highly performing, but if you want and demand more, then the answer can only be found in the custom-made Aurelia frame. Tailored to fit your size and riding style for the routes and distances you will cover.